Roofs offer free space with ideal conditions to grow certain types of plants. This means they also offer an opportunity to increase the share of greenery in the ever-growing housing development.
More live greenery enables effective water retention, and subsequent evaporation helps to cool ambient temperatures; it also significantly reduces dustiness. Green roofs, walls and other green areas create an environment suitable for many kinds of beneficial insects and organisms.

There are 2 types of green roofs:
Represent less load on the roof and a simpler maintenance, but they are not meant for walking and for continuous movement of people.
Require higher load of the roof, but they can be used as terraces and areas for leisure activities.
Our products are designed for extensive roofs.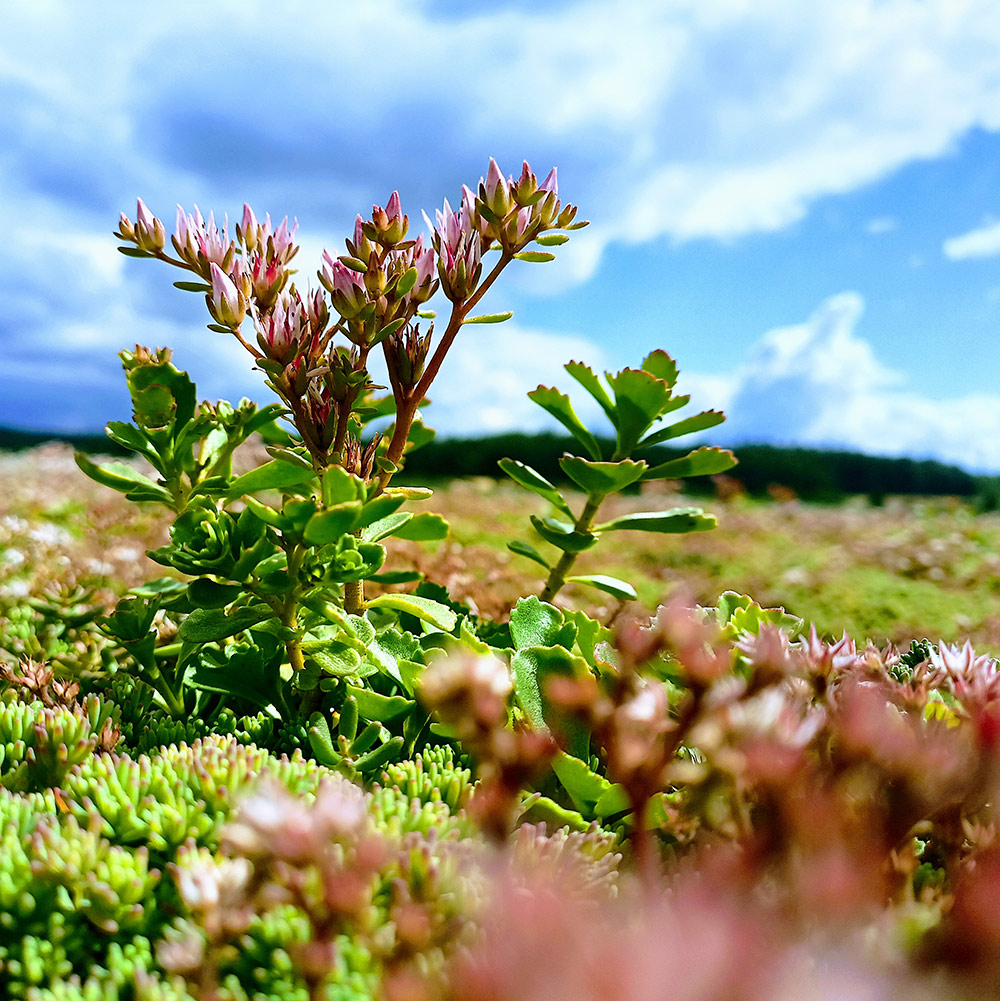 The foundation of an extensive green roof is vegetation with maximum autoregulation, able to survive in corresponding quality without regular irrigation and with only minimum maintenance (usually 1–2 times a year).
Extensive green roofs consist of plants with high regeneration abilities, adjustable to the extreme conditions of the location. Sedum is a xerophyte with very fleshy leaves that retain water. Sedum can survive a long time without rain. They do not require much maintenance and are resistant to various diseases. They are the most convenient plant material for extensive green roofs in the Czech Republic.
Installation of pre-cultivated sedum blankets will render immediate aesthetic effect of a green roof while fulfilling all the functions: water retention, dust absorption, decrease of the roof and ambient temperature.